Suffering from cataracts in Philadelphia? Cataracts don't have to keep you from enjoying an active, full and free life. At our Northeastern Philadelphia vision center, our experienced cataract surgeons and advanced technology give patients the gift of visual freedom from cataracts. You can read, drive, bike, hike, golf and use your smartphone easily and conveniently after cataract surgery.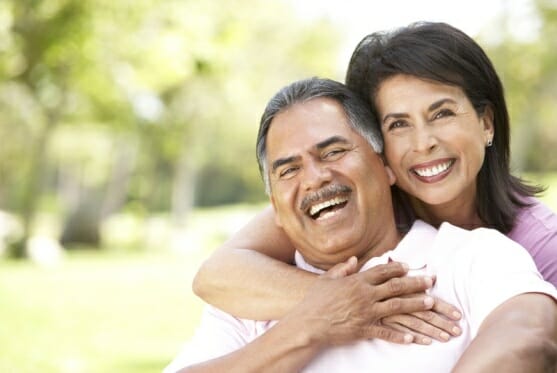 Cataract surgery technology enhances the predictability, precision and accuracy of the procedure, but the surgeon using the technology is what really matters. Our elite surgeons are board-certified ophthalmologists and specially trained in traditional and laser cataract removal.
What Is a Cataract?
A cataract is a very common, usually age-related, vision condition in which the naturally clear lens of the eye becomes cloudy or opaque. As the lens becomes more opaque, it causes blurred or foggy vision, and other visual symptoms. Nearly half of all Americans develop cataracts by their 80th birthday.
Treating Cataracts
In addition to being a common vision condition among adults of advancing age, cataracts are very treatable. Traditional cataract removal procedure involves using ultrasound energy to break up the lens, removing the pieces and replacing the lens with an artificial implant.
Laser cataract surgery uses a femtosecond laser to replace many of the steps of the traditional procedure. For example, the laser creates the initial incisions to access the cataract-diseased lens and fragments the lens into small pieces that can be easily removed from the eye.
The Consultation Process
Our surgical team meets with every prospective cataract patient to confirm the presence of cataracts, determine the exact treatment needs and map out a plan. Diagnostic technology may be used to assess how badly the cataract is interfering with the patient's sight, and detect any other existing conditions that could affect vision.
Day of Surgery and Recovery
Cataract surgery is a quick procedure performed with twilight anesthesia. Using state-of-the-art technology, our surgeons can remove cataracts and place artificial lenses in 20 to 30 minutes.
The recovery from cataract surgery is typically fast with a few limitations on activities, and instructions for caring for the eyes. Many patients are able to see clearly a day or two after surgery.
Cost of Cataract Surgery
Traditional cataract surgery and standard IOLs are usually covered under most insurance companies, including Medicare. Patients that choose to upgrade to a premium IOL or laser-assisted cataract surgery may need to pay for those additional costs out of pocket, or using a healthcare financing plan.
Lens Implant Options
After the cataract-diseased lens is removed from the eye, it is replaced with an artificial lens implant (IOL). Patients have many choices in IOL, ranging from standard monofocal lenses to more advanced multifocal lenses, accommodating lenses or premium extended depth of focus IOLs.
We work with every patient to select the IOL that is best suited for their lifestyle and vision needs.
Schedule a Consultation to Discuss Cataract Surgery
If you have any questions about cataracts, or have been told by another doctor that you need cataract surgery, please contact Northern Ophthalmic Associates to schedule a consultation. You can call or send us an email today.