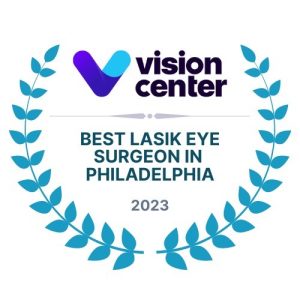 Laser Eye Surgery Patient Testimonials
Considering laser eye surgery in Philadelphia? Individuals that have achieved independence from glasses or contacts after laser vision correction call it a "life-changing" experience. The ability to get up and go without the hassle of visual aids is an extraordinary gift.
The elite eye surgeons at Northern Ophthalmic Associates are board certified and possess extensive experience performing laser vision correction procedures. Dr. Mark Pyfer is considered by many to be Philadelphia's most trusted laser eye surgeon, having helped thousands of individuals enjoy clearer sight and freedom from glasses and contact lenses.
What is LASIK Eye Surgery?
LASIK eye surgery is a laser vision correction procedure that is used to correct myopia, hyperopia, and astigmatism. The refractive procedure consists of reshaping the cornea to properly focus light entering the eye onto the retina. The procedure is pain free and is typically completed in 30 minutes.
Laser Vision Correction Technology
Using the right combination of advanced technology enhances the predictability, precision and customization of treatment so our patients can achieve the best vision possible. Certain pieces of technology can also reduce visual side effects like halos and glare.
Dr. Pyfer is proud to offer the following laser vision correction technology to his Philadelphia LASIK patients, which are specifically designed to provide refractive correction for nearsightedness, astigmatism, and farsightedness:
IntraLase Blade-Free LASIK

Custom Wavefront Technology

VISX S4 CustomVue

WaveLight Allegretto Wave Eye-Q Laser

WaveLight EX500 Excimer Laser
The Consultation Process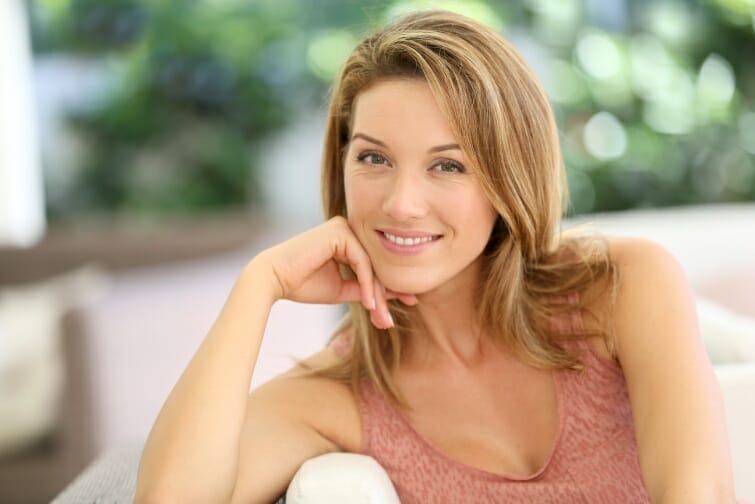 If you are considering laser vision correction, we offer free LASIK consultations to discuss your options. Your complimentary consultation will be a comprehensive exam performed by our Lasik team led by Dr. Mark Pyfer., We will explain the procedure and ask questions about your current visual condition and goals of treatment. Based on this information, as well as the results of diagnostic testing, we can recommend whether LASIK or another procedure can deliver the best results.
Day of LASIK Eye Surgery
LASIK is a short procedure performed at one of our three Philadelphia-area eye surgery centers. It takes about 15 minutes from start to finish. Numbing drops are used for complete patient comfort, so no pain is felt.
On the day of surgery, you should plan to be at the surgery center for a couple hours. After your procedure, you will not be able to drive, so you should make arrangements for someone to take you home.
Alternatives to LASIK
In addition to Custom LASIK, our laser vision correction surgeon, Mark Pyfer offers several other ways to treat refractive errors. These options include photorefractive keratectomy (a.k.a., PRK) and Epi-LASIK, which are similar to LASIK with some key differences, as well as the placement of the KAMRA corneal inlay. The KAMRA is a small doughnut-shaped device that allows only focused light to enter the eye while blocking out unfocused light. Lastly, Northern Ophthalmic Associates provides the remarkable ICL procedure and Refractive Lens Exchange.
Choosing an All Laser LASIK Surgeon
In order to achieve extraordinary results, your LASIK surgeon must possess a certain combination of skills and many years of experience. Our LASIK surgeon, Dr. Mark Pyfer, offers custom Wavefront IntraLase All-Laser LASIK at the Wills Eye Surgical Network Locations. He is specially trained and experienced in LASIK and laser vision correction and has performed thousands of vision correction procedures. He is the first surgeon at Wills to use the most advanced lasers, such as IntraLase & VISX CustomVue.
LASIK Eye Surgery Cost and Financing Options
The cost of LASIK depends on factors such as the exact procedure performed and technology used. Because it is considered elective, insurance companies do not cover the cost of LASIK. However, there are healthcare financing companies that can help you pay for LASIK in smaller installments. Northern Ophthalmic Associates offers interest-free financing with CareCredit for patients who would like their surgery more affordable.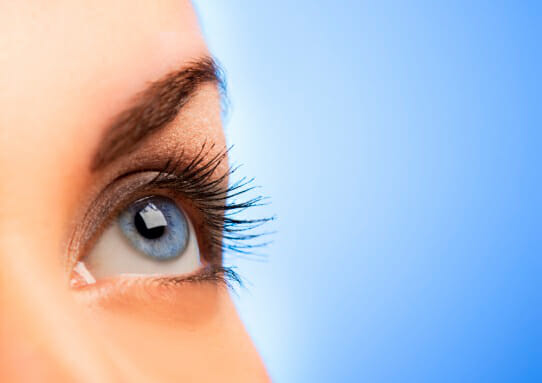 Learn More about LASIK
Would you like to learn more about LASIK, or discuss your candidacy with our laser eye surgeon, Dr. Mark Pyfer? Contact Northern Ophthalmic Associates today to schedule a free consultation.
Take our LASIK self-test.