Joseph A. Pizzano, M.D.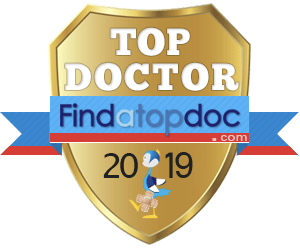 Dr. Pizzano specializes in cataract and glaucoma. During a career that spans almost 30 years, he has performed thousands of cataract-implant procedures. Dr. Pizzano received his medical degree from New Jersey Medical
School and completed a residency at Thomas Jefferson University. He is board certified in ophthalmology and is a Fellow of the American Academy of Ophthalmology as well as the prestigious American College of Surgeons.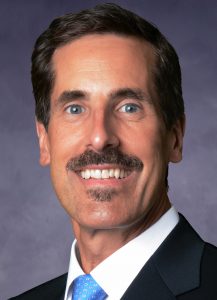 Mark F. Pyfer, M.D.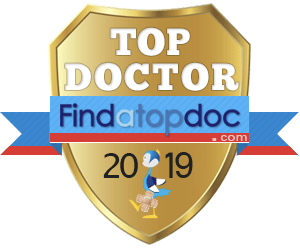 Dr. Pyfer is board certified in ophthalmic surgery by the American Board of Ophthalmology and a Fellow of the American Academy of Ophthalmology. He specializes in state-of-the-art refractive and cataract surgery. Dr. Pyfer serves on the teaching faculty of Wills Eye Hospital in Philadelphia, where he has performed over 1,000 vision correction procedures since 1997.
Dr. Pyfer received his medical degree from the University of Pennsylvania School of Medicine, graduating at the top of his class in 1995. After serving an internship in internal medicine, he completed residency training in medical and surgical ophthalmology at the prestigious Wills Eye Hospital in Philadelphia. While in residence at Wills, Dr. Pyfer coauthored the popular Wills Eye Manual, a reference book that has been translated into several languages, and is used by doctors around the world when treating eye disease.
Dr. Pyfer has published numerous scientific papers and abstracts related to his research on topics such as quality of vision after cataract and refractive surgery, surgical treatment of glaucoma, ocular blood flow and computer-enhanced image processing. He is the current President-elect of the Montgomery County Medical Society, and a member of the American Medical Association, the Pennsylvania Medical Society, the American Society of Cataract and Refractive Surgery, and the International Society of Refractive Surgery.
Vincent F. Sardi, M.D.
Dr. Sardi is a Diplomate of both the American Board of Ophthalmology and the National Board of Medical Examiners and is a Fellow of the American College of Surgeons. He has published peer-reviewed articles in ophthalmology and dermatology and is on staff at several hospitals in Pennsylvania and New Jersey.
Dr. Sardi received his medical degree from Temple University School of Medicine in 1984. His post-graduate training included an internship at Abington Memorial Hospital in Abington, PA, a residency at St. Vincent's Hospital and Medical Center in New York and a fellowship in diseases and surgery of the retina and vitreous at Retina & Vitreous Associates of Kentucky. He has been in practice for 15 years.
Dr. Sardi uses the latest retinal laser treatments and injections for the treatment of
macular degeneration (Macugen injections).
Damon B. Chandler, M.D.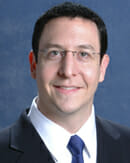 A board-certified oculofacial surgeon, Dr. Chandler performs cosmetic and reconstructive surgeries around the eyes and on the face. He specializes in eyelid rejuvenation surgery, midface sculpting, brow lifting, BOTOX® and facial fillers, cosmetic lesion removal, reconstruction of the eyelids and face following skin cancer, trauma or scarring, and other related procedures.
After graduating from Duke University cum laude with a degree in Renaissance Literature, Dr. Chandler attended Duke University School of Medicine. Dr. Chandler completed a surgical internship at Harvard's world-renowned Massachusetts General Hospital and furthered his training with a residency and fellowship in oculofacial surgery at the University of Pennsylvania.
Dr. Chandler is a Clinical Associate at the University of Pennsylvania and is active in teaching and training new doctors.
To see the amazing results of oculofacial surgery, please visit www.chandlercosmetic.com.
Allen C. Richmond, M.D.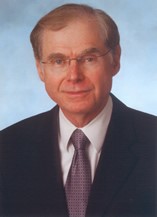 Dr. Richmond started the practice in 1977. He is a board certified Ophthalmologist with over thirty years of experience. He graduated from Rutgers University where he was a Henry Rutgers Scholar and from Jefferson Medical College. Dr. Richmond completed his residency in Ophthalmology at The Scheie Eye Institute, The University of Pennsylvania under Harold Scheie.
His primary interest is Cataract Surgery, but offers treatments for other eye conditions including Glaucoma, Macular Degeneration, Diabetic Eye Disease, and Dry Eye. His current hospital affiliations include: Jefferson Hospital – Torresdale, Wills Eye Hospital and The Scheie Eye Institute.
He is a member of the The American Academy of Ophthalmology, Pennsylvania Medical Society and Philadelphia County Medical Society.
James A. Durski, O.D.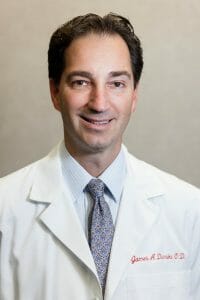 Dr. Durski was raised in Northern New Jersey and attended the University of Scranton where he achieved a degree in Biology/Pre-Med as well as a minor in English.  He earned his Doctor of Optometry from the Pennsylvania College of Optometry where he obtained honors in externship training at Lyons VA hospital in New Jersey as well as in clinical practice in Southeastern PA.  He has been on staff as an Optometrist here at Northern Ophthalmic since 1997.  He is highly trained and considered an expert in fitting contact lenses, as well as providing comprehensive ocular examinations.  He continues his academic excellence by being TPA and Glaucoma certified and is a clinical externship preceptor for the prestigious Salus University.  Being on staff at Northern Ophthalmic for over 20 years, Dr. Durski has become a respected member of the surrounding community where he enjoys being the coach of various little league baseball and soccer teams.
Jill Schneider, M.D.
Dr Schneider has been practicing Ophthalmology since 1985. She received her B.S. degree from the University of Michigan and her M.D. degree from the Medical College of Pennsylvania. She served as an intern in Neurology at the Medical College of Pennsylvania and completed her residency in Ophthalmology at the University of Pennsylvania's Scheie Eye Institute before entering private practice.
Dr. Schneider is an active staff physician at the Einstein/Montgomery Health System and continues to maintain her affiliation with the University of Pennsylvania's Scheie Eye Institute.
Dr. Schneider's philosophy is one that emphasizes compassion and empathy while relating to her patients. She emphasizes a holistic approach to medicine, integrating the important mind-body connection to healthcare, as well as the more conventional medicinal approach when indicated.
Dr. Schneider has frequently been honored by her patients by being voted "Best Ophthalmologist in MontCo."
Schedule a Consultation at Northern Ophthalmic Associates
To schedule an appointment with one of our eye doctors to discuss your specific needs, please call or email our office today.