Wills Eye has a long history of providing continuing medical education opportunities to ophthalmologists and community physicians through its Department of Continuing Medical Education. The mission of the department is to enhance the knowledge and skills of physicians and health professionals, as well as to promote optimal patient care.
Wills Eye Hospital Glaucoma Updates
Dr. Monisha Vora, Northern Ophthalmic Associates' Glaucoma Specialist, presented at the annual Wills Eye Hospital Glaucoma Updates on November 5, 2016. Her talk focused on "Cutting Edge Developments in Glaucoma."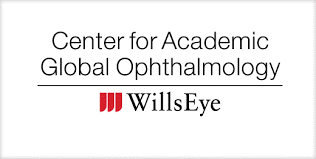 2016 Wills Eye Conference
Mark F. Pyfer, M.D., was Chairman of the Wills Eye Conference that took place on March 10-12th, 2016.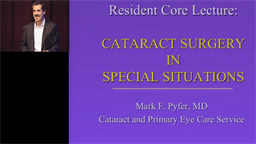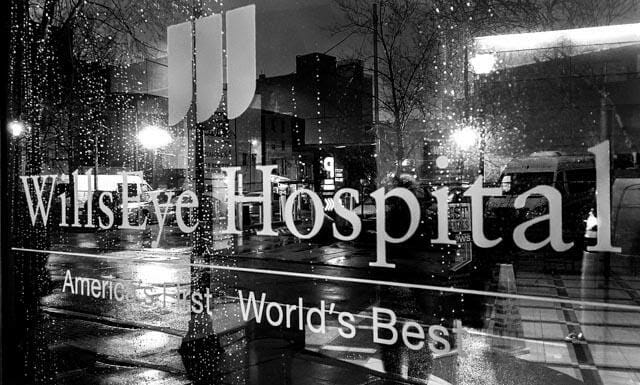 Mark F. Pyfer, MD of Wills Eye Hospital's Cataract and Primary Eye Care Service presented this topic to our residents as part of the Basic and Clinical Science Course (BCSC) series.
Dr. Pyfer specializes in cataract and refractive surgery. His current research focus concerns advanced techniques for maximizing quality of vision after surgery, including wavefront aberration measurement and correction using the excimer laser and minimal-aberration intraocular lens implants. He has also published and presented work in outcomes of combined cataract and glaucoma surgery, ocular blood flow measurement and visual results including contrast sensitivity after LASIK and cataract surgery. Dr. Pyfer serves as an advisor to medical students interested in ophthalmology and is actively involved in teaching cataract and refractive surgical techniques to ophthalmologists-in-training at Wills Eye Hospital.
The KAMRA Reading Vision featured on Good Morning America
View video about KAMRA Reading Vision on Good Morning America
Symfony Cataract Lens
Contact Northern Ophthalmic Associates
For more information about our practice or our doctors, please call or email Northern Ophthalmic Associates today.