What is Macular Degeneration?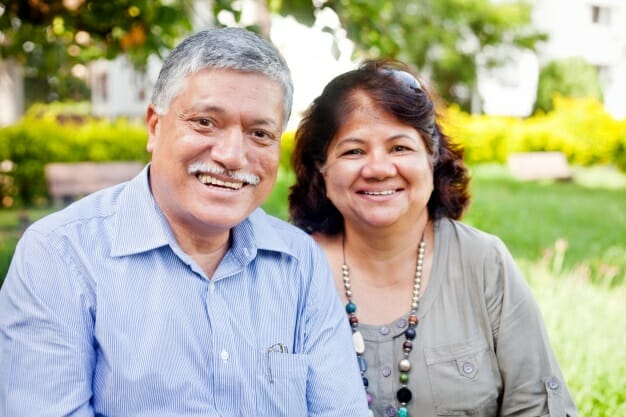 Macular degeneration occurs when the arteries that nourish the retina harden and, lacking the right nutrients, the tissues start to die. As the macula degenerates, the center of the visual field can progressively become blurry or distorted.
There is no cure for macular degeneration, and once vision has been lost to the disease, it cannot be restored. However, the team of board-certified ophthalmologists at Northern Ophthalmic Associates is dedicated to detecting the disease in its early stages and using advanced treatments to slow or delay vision loss.
Types of Macular Degeneration
There are two different types of macular degeneration: wet and dry. About 85 to 90 percent of cases of macular degeneration are the dry type. In dry macular degeneration, the cells in the macula and the supporting tissue underneath the macula start to break down. Small particles called drusen can accumulate in the retina. Vision loss is much slower and less severe than that caused by wet macular degeneration.
In cases of wet macular degeneration, the area around the macula grows new abnormal blood vessels, which leak fluid and blood. The leakage can scar the tissues in the macula and cause the macula to swell (a condition known as macular edema). This results in more rapid and serious vision loss.
Signs and Symptoms of Macular Degeneration
The early and intermediate stages of macular degeneration may not cause any symptoms. As the condition progresses, it can cause:
distorted or blurry vision

dark or empty spots in the central visual field

difficulty distinguishing color

straight lines that appear wavy

inability to see in dim light
Who Is at Risk of Macular Degeneration?
The biggest risk factor for macular degeneration is age, as the disease is most likely to affect adults over the age of 60. In fact, the leading cause of vision loss in people over the age of 65 is macular degeneration. Other risk factors include smoking, family history of the disease and Caucasian ethnicity.
Detecting Macular Degeneration
Because macular degeneration has few symptoms in its early stages, regular eye exams with an ophthalmologist are very important. The exam may include standard vision testing and a test called an Amsler grid test, in which the patient looks at a grid pattern. If the lines appear distorted or wavy, it can indicate macular degeneration. Tests like a fluorescein angiogram and optical coherence tomography may be performed to get a detailed look at the tissues and structures of the eye.
Treating Macular Degeneration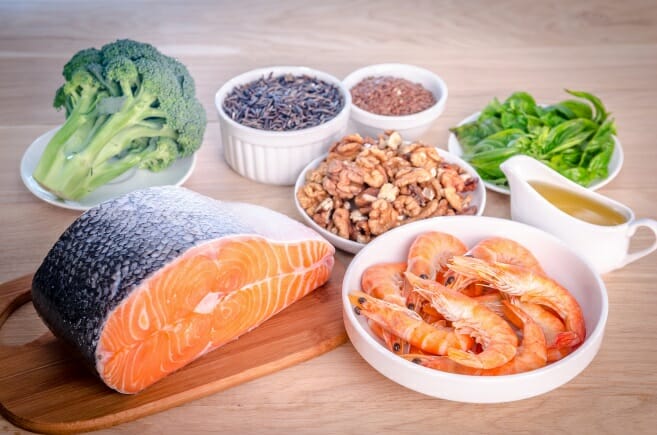 Although eye doctors cannot cure macular degeneration, they can manage the disease and delay or prevent vision loss. There is evidence that healthy lifestyle habits, such as exercising, eating nutritious meals and not smoking, can help slow the progression of macular degeneration in people that already have it. Nutritional supplements containing the special Age-Related Eye Disease Study (AREDS) formulation with high levels of antioxidants and zinc are recommended to boost eye health.
Anti-VEGF Injections with LUCENTIS and Avastin
VEGF, which stands for vascular endothelial growth factors, are proteins that trigger the growth of new blood vessels. Anti-VEGF drugs like LUCENTIS and Avastin inhibit the formation of the blood vessels that cause scarring and cellular damage. We have found that anti-VEGF drugs can help to slow the progression of the disease and reduce the incidence of vision loss and blindness.
LUCENTIS is FDA-approved for wet macular degeneration and Avastin — originally developed to treat colorectal cancer — is used off-label for macular degeneration.
Injection therapy is not painful. The eyes are numbed and treatment is quick. A series of injections are usually recommended, spaced four to six weeks apart.
Learn More about Macular Degeneration
If you have been diagnosed with macular degeneration or would like to know more about the disease, Northern Ophthalmic Associates invites you to call or email us today.